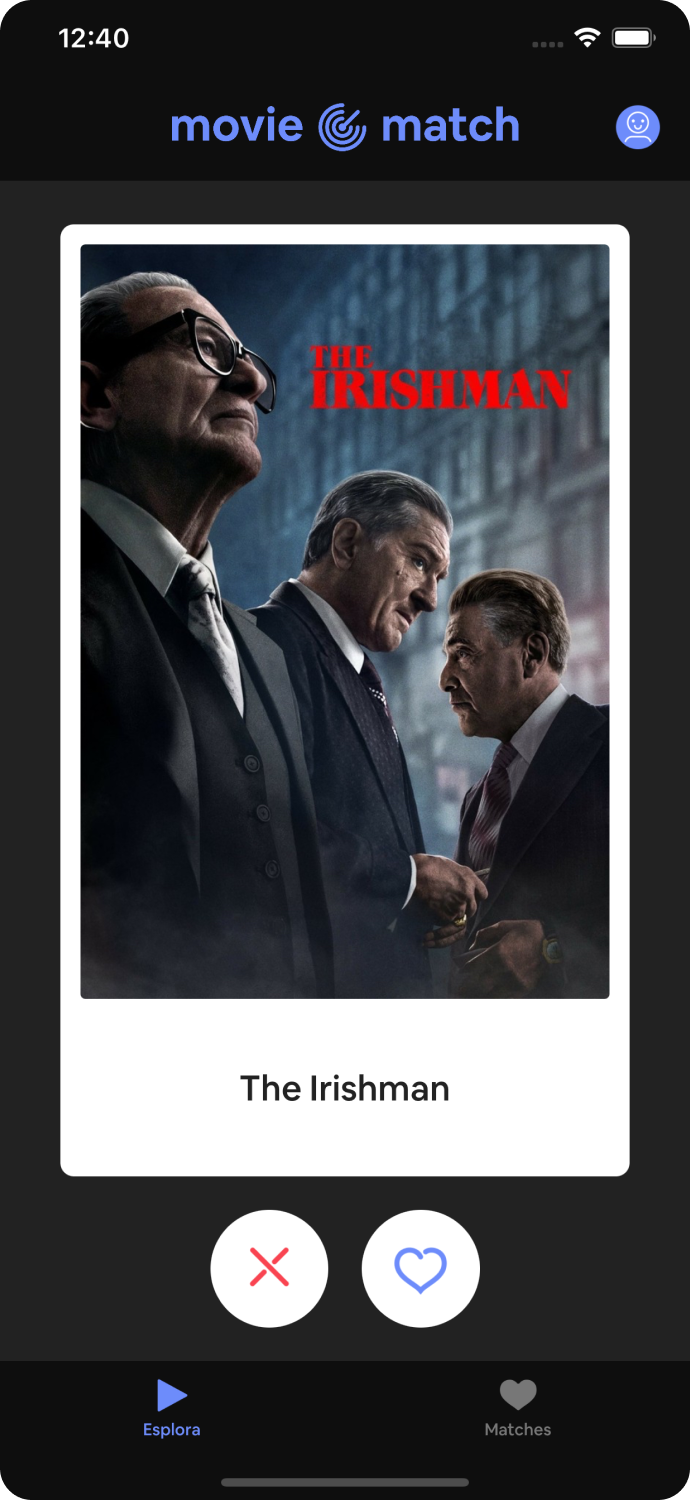 Context
It all started with a tweet: "What if there was an app through which you and your partner, by swiping left or right on the movies of interest on your streaming services, let you know when you find a match?!"
It is September 11, 2020, and this tweet in a few hours goes viral and reaches thousands of people around the world, generating lots of comments. Marika also reads it and, sharing the idea and immediately reading it as an opportunity, talks about it with Davide, one of our Android & iOS developers.
After an initial internal brainstorming about the potential and effort needed to make this app, we decide to invest with a small team in the development of this new project. Thanks to our experience in startups, we start working in a structured and focused way.
Development process
Market analysis
In this first phase we focus on the idea, an in-depth market analysis and research that leads us to check and study possible competitors, application features, distinguishing elements, weaknesses and feedback to go to work on to differentiate ourselves.
---
Platform selection, interface design, and native app development
Once we determined the operating model of the app, the operating systems to be used, and started the development phase, we focused on creating a functional and graphically appealing interface to make the app intuitive and enjoyable to use.
---
Analysis and testing
Having concluded the development of the mobile application, we began a phase of testing internally (Alpha testing) and on external audiences (Beta testing), which allowed us to analyze errors and obtain important feedback before publication.
Launch
After fixing even the smallest bugs, we launched the app on the iOS and Android stores in a few months.
Output
Movie Match is a very simple and intuitive app to use. The way to make the match of movies and TV series is very reminiscent of Tinder, with swipe right (like) or left (dislike). To find out about all the content in the catalog on the different streaming platforms, a search engine has been integrated that can provide a complete summary with synopsis, trailers and reviews of each selected film and series. All it takes is a simple click and if the film gets a like from both of you, it's match! At that point the partner will receive a notification and all you need to do is decide on the night to see it.