The client
Villa Clizia is an innovative restaurant in the province of Belluno that takes haute cuisine beyond the walls of its business. A traveling restaurant that fully interprets and expresses the true identity of Villa Clizia: bringing the restaurant to unexpected locations, from squares and villages rich in history to locations immersed in nature, from factories to museums. A special combination of food and a unique environment.
The project
The food delivery industry is an ever-expanding market. More and more restaurants are choosing to digitize and deliver their food directly to customers' homes through an express delivery service.
Villa Clizia, already a specialist and point of reference in the world of catering and banqueting in the Belluno area, decided to offer an additional service to its clients, making direct home delivery of a selection of dishes and wines prepared by its chefs. A service that, in addition to being a plus for its customers, helps the staff to better manage all the orders that were already arriving by phone or email.
Roberto Colle's idea is to develop an app through which it is possible to order almost finished dishes, blast chilled, providing - at the moment of product selection - the recipe to finalize the cooking directly at home. That is why he turned to us, asking for our advice and relying on our technical expertise to build a customized mobile application.
---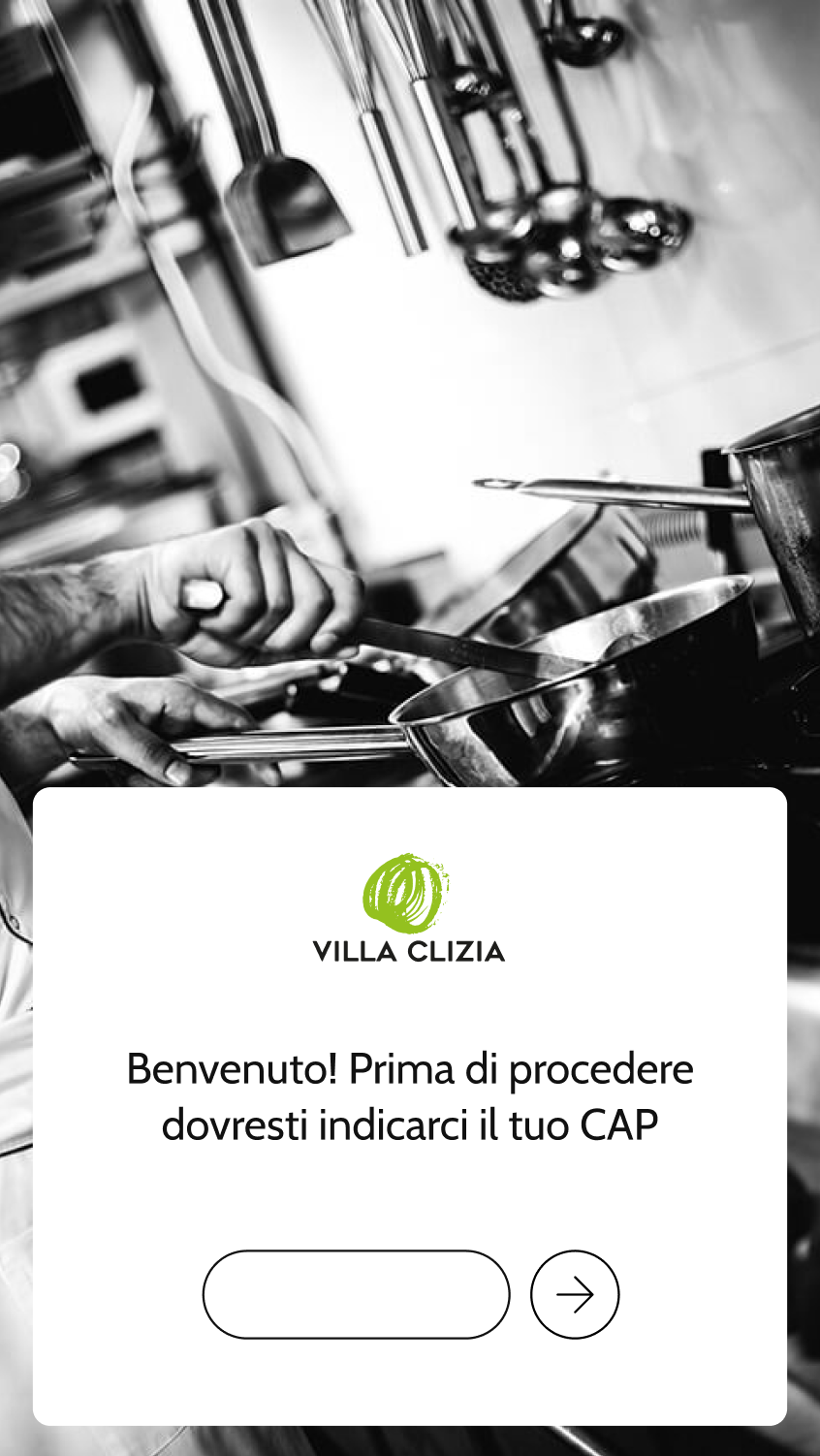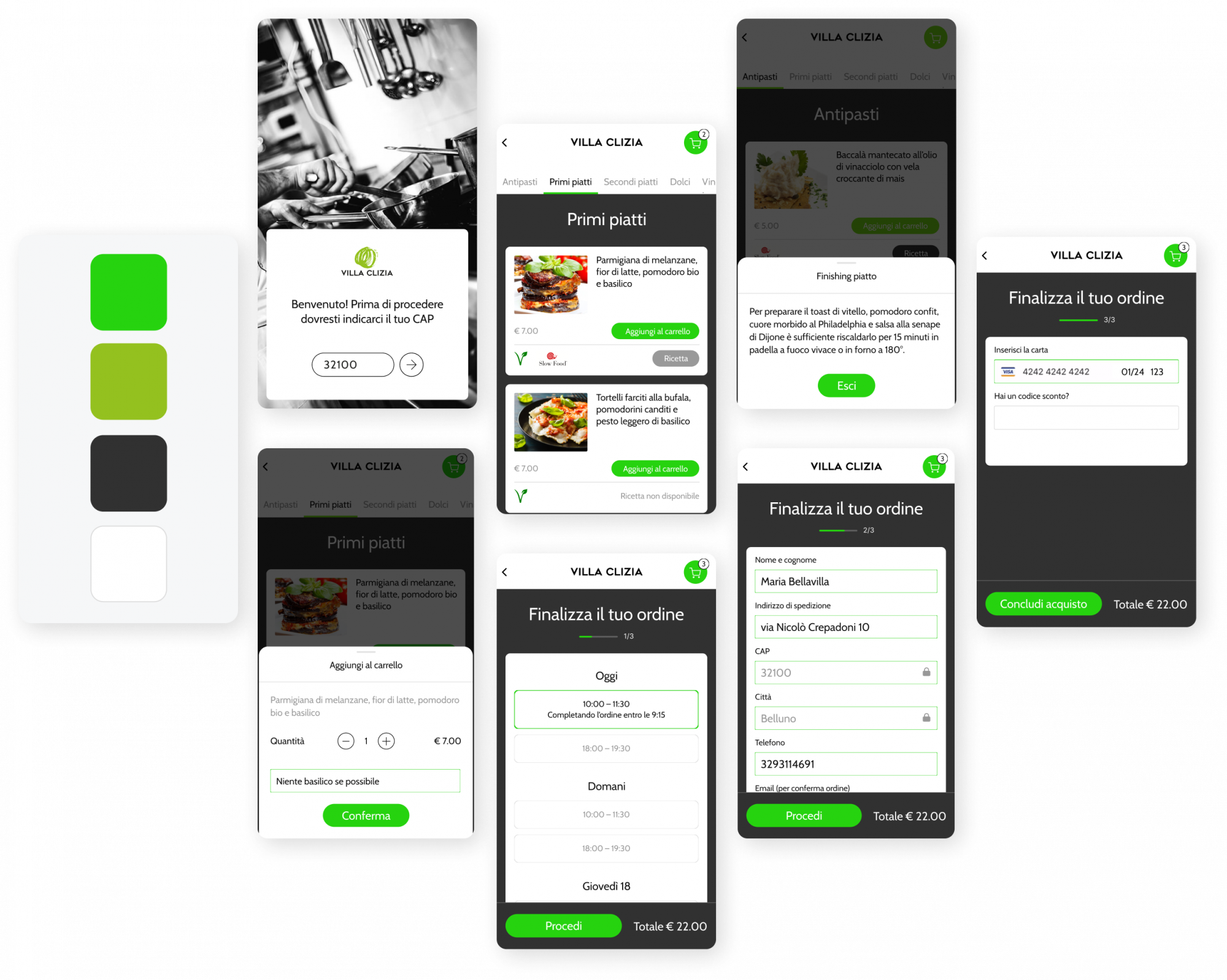 To address this need, we developed an Android and iOS app that can manage and place orders through the following features:
select the zip code of order delivery to verify coverage;

choose the dishes and wines, in the desired quantity;

consult the recipe and Chef's advice to finalize the cooking of the dishes;

pay directly from the app via credit card.
Once the order is placed and to proceed to finalization, we have developed 3 mandatory steps for each customer:
select the day and time slot for delivery;

enter the delivery data: first name, last name, zip code, city, phone number and email address;

enter payment details.
Along with creating the app and adjusting the interface design based on Villa Clizia's renewed identity, we were also responsible for developing a control panel with which the restaurant team manages orders and deliveries.
The Villa Clizia app was released in the Android and iOS stores in January 2021.